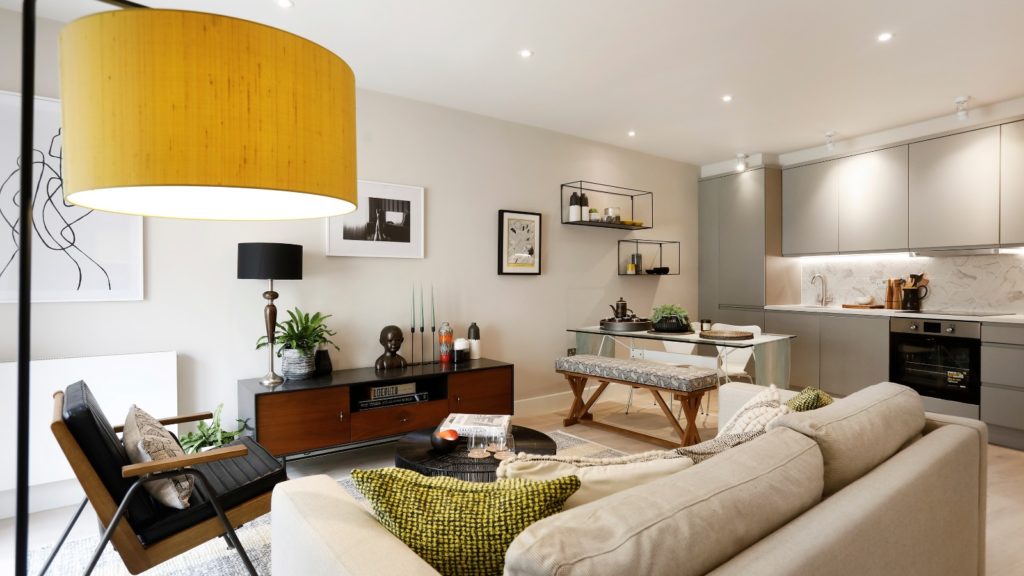 Property Staging, Chiswick
We were asked by a property developer to dress this delightful vacant one bedroom flat before the 8 unit development was completed. With a larger budget we sourced and installed all the items you see in this project.
With just a 48 hour period to get everything delivered to site and then dressed, working on a live building site proved tricky but the client was very happy with the results.