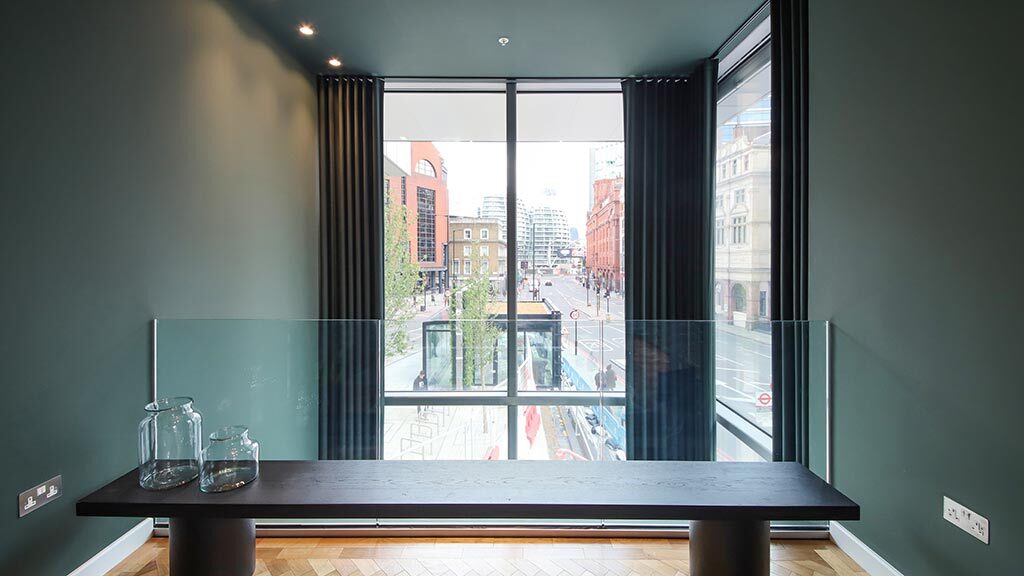 The Atlas Building is situated in the heart of Shoreditch. This iconic building has 38 residential floors, 9 office floors and also houses a gym, spa, pool and screening rooms.
We were commissioned to manufacture and install the triple height wave curtains for the reception and lounge areas and also blackout curtains for the mezzanine screening room.
The installation proved difficult because although the windows were 8 metres high, the areas between the windows dropped down to single height. This meant that the scaffold towers we hired had to be partly dismantled and then carefully manoeuvered between the gaps in the room divider shelving and then rebuilt to full height.
It was a long slow process requiring patience and care, but worth it to achieve the final result.