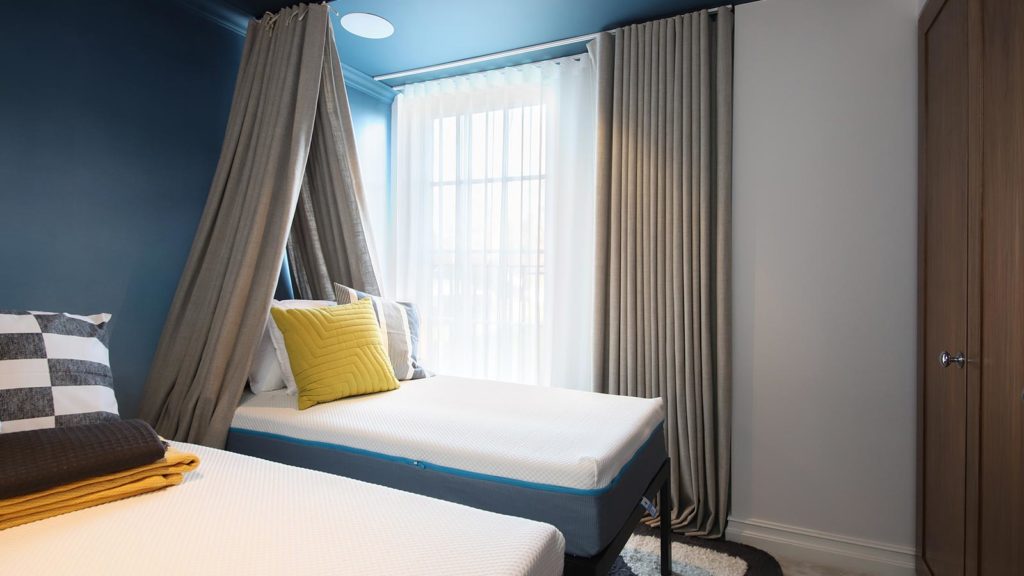 We were delighted to have worked with Ivana Stiborova from Design Haus Liberty on this residential project in the Hampstead Manor development, one of three completed in the last two years.
We used ceiling fixed tracks throughout to enhance the height, as the ceilings were quite low. All the curtains and sheers had wave headings to achieve a very contemporary look.
On this project, the designer chose deep rich colours to dramatic effect; bottle green velvet in the living room, rich blue in the dining room and burnt orange velvet in the guest bedroom.
For contrast we used cream for the curtains in the master bedroom. The white sheers in the ensuite bathroom create a calm relaxing feeling against the deep blue and browns.
In the children's bedroom we were asked to create a tent-like curtain which could be closed if they wished. This was quite tricky as both curtains had to move at the same time from a central track in the ceiling. Thankfully it was successful and works perfectly.