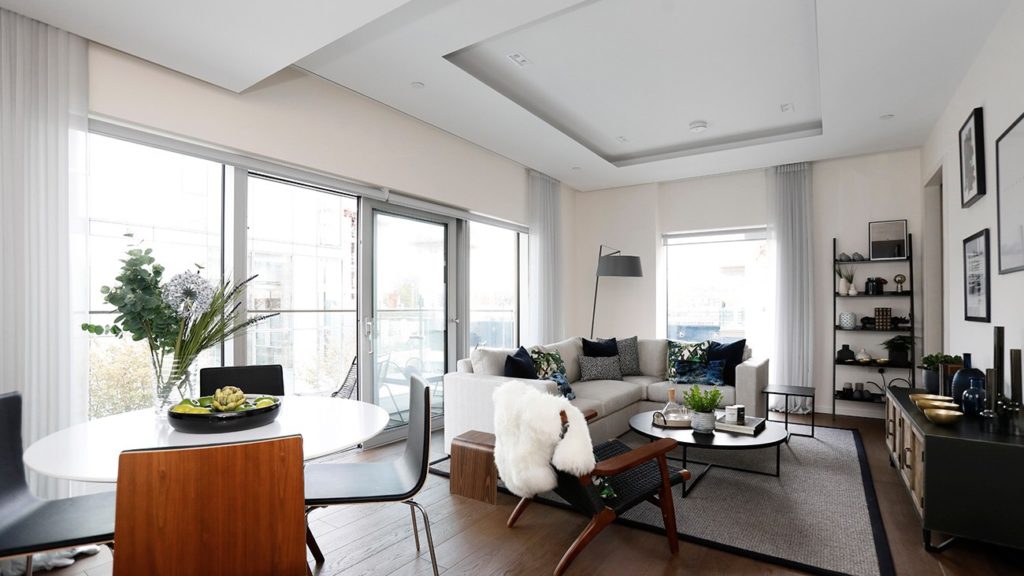 Property Staging, West Kensington
Commissioned by a private landlord we were set the brief of creating a luxury space for young professionals in a property that was struggling to attract attention. Working to a very tight budget, we were obliged to use some existing pieces which always makes a project trickier, but we adapt – not every project comes with a blank canvas and an open cheque book!
A storage unit was provided full of interior items. We applied our creative eye to dress up these existing pieces and purchase extra ones to complement the space.
After adding feature lighting, soft furnishings and a selection of props, our client was delighted the property then achieved the top rental price and the new tenants wanted to keep all the furnishings.